Ballet West is a ballet school with an outstanding reputation, based in Taynuilt in Argyll. Since it was established in 1991, Ballet West has steadily developed an ambitious educational programme and now offers a full-time HND in Professional Dance Performance and a BA (Hons) in Dance.  It also runs a variety of outreach classes for students from age 3 through to adults. These include classes for  300 young people throughout Argyll, four Summer Schools and two year-long Aspiring Professional courses in Edinburgh and Glasgow. 
In addition, Ballet West has developed as a semi-professional touring company with an extensive audience base and extremely high reputation for delivering quality productions. The 2014 tour of Swan Lake took place at 12 venues around Scotland and was seen by over 5000 people. In recent years the company has also toured China twice.
At Ballet West we are committed to making the student experience the very best it can possibly be. From two-year-olds taking their first dance class, to under-graduate professionals, you will be treated as an individual and offered the very best in dance training.
Ballet West has produced medallists and finalists at the RAD Genée International  Ballet Competition and is regularly represented at the competition.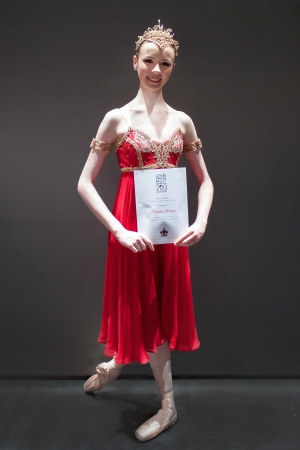 Congratulations!
Natasha Watson was awarded the bronze medal at the Genée International Ballet Competition in 2013. Following her success at this prestigious competition, Natasha Watson has danced with national ballet company Scottish Ballet on their recent tour of Hansel and Gretel on a student contract. Natasha has now returned to continue her studies at Ballet West.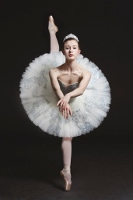 Huge congratulations to Isabella Swietlicki who won a Bronze medal at the Genee International Ballet Competition in September 2014.
In 2012, ex Ballet West student Isabella Swietlicki won the prestigious Molly Lake Award for the "best British young dancer of the year" - an amazing achievement!
In the summer of 2014, Isaac Bowry, going into his third year with Ballet West, was chosen to be part of the Re-Bourne division of the touring Matthew Bourne production, Lord of the Flies. He played Michael in the Glasgow shows and danced alongside the company dancers.  Well done Isaac!
Huge congratulations to Andrew MacFarlane, Ballet West Honours Degree student 2014, who has been given a contract with English National Ballet!