Auditioning for 2017 entry
   Higher Education courses including BA (Hons)
click here for more info
Ballet West is a ballet school with an outstanding reputation, based in Taynuilt in Argyll. Since it was established in 1991, Ballet West has steadily developed an ambitious educational programme and now offers full-time Higher Education courses leading to BA (Hons) in Dance.  It also runs a variety of outreach classes for students from age 3 through to adults. These include classes for 300 young people throughout Argyll, four Summer Schools and two year-long Associate courses in Edinburgh and Glasgow. 
In addition, Ballet West has developed as a semi-professional touring company with an extensive audience base and extremely high reputation for delivering quality productions. The 2014 tour of Swan Lake took place at 12 venues around Scotland and was seen by over 5000 people. In recent years the company has also toured China twice.
At Ballet West we are committed to making the student experience the very best it can possibly be. From two-year-olds taking their first dance class, to under-graduate professionals, you will be treated as an individual and offered the very best in dance training.
Ballet West has produced medallists and finalists at the RAD Genée International  Ballet Competition and is regularly represented at the competition.
Phyllis Bedells Bursary 2017
Congratulations to Ballet West 1st Year, Hortense Malaval, whose performance of 'Esquisser' won the Choreographic Award! Congratulations are also due to Natasha Watson who choreographed her beautiful solo.
We are very proud of both 1st years, Hortense and Romy, who took part in this prestigious competition on 26th March!
Ballet West Genée Candidates

2016 RAD Genee International Candidates!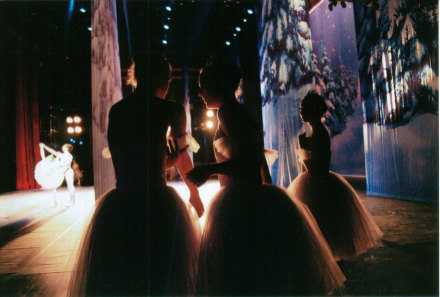 Evangelyn Wong, Emma Thomas, Oscar Ward, Karen Ferry and Rebecca Strain will be representing Ballet West at this years competition in Sydney, Australia. Congratulations to you all!
BBC Young Dancer Competition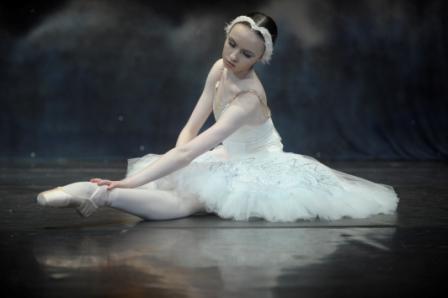 A huge congratulations to Ballet West students Uyu Hiromoto and Oscar Ward who have both been selected to go through to the classical ballet finals of the BBC Young Dancer competition.
They will be 2 of the 5 dancers selected from the whole of the UK and will now be performing on TV. We will be sure to let you all know when it is being aired.
This is an exceptional achievement and we are all so proud of you!
Solo Seal Award
Uyu Hiromoto awarded RAD Solo Seal

Uyu Hiromoto (19) has been awarded the Royal Academy of Dance's (RAD) Solo Seal Award, the highest vocational graded examination of the RAD, focusing on solo performance.
"This is an extraordinary achievement for Uyu, and so well deserved. We are all immensely proud of her. Uyu is a dancer of exceptional talent and dedication, and an outstanding student", says Ballet West's Principal, Gillian Barton.
Uyu from Yokohama, Japan, was a finalist in the 2015 Genée International Ballet Competition. She joined Ballet West as a first year student in January 2016, and has danced starring roles in the Ballet West 2016 Scottish tour of The Nutcracker, and in the Showcase performances in Oban and Stirling this summer. Uyu was one of the top team from Ballet West who visited Penang in June to work with young Malaysian dancers in workshops and a showcase performance.
Uyu is following in the distinguished footsteps of Ballet West alumunus, Natasha Watson, who followed her success in the Genée International Ballet Competition with the Solo Seal Award last year.
Ballet West Malaysia Tour - June 2016
Ballet West Principal, Gillian Barton, together with Deputy Principal, Jonathan Barton, choreographer and teacher, Martin Fenton, and star students, Uyu Hiromoto and Oscar Ward, have just returned from a very successful tour to Malaysia, where the Taynuilt based Ballet School working with more than 150 young dancers staged a showcase performance in Penang. The team, presented workshops for more than 150 young dancers, culminating in a spectacular Showcase performance.
Gillian Barton describes the events in Malayasia, partnership with DAI (Direct Academia International).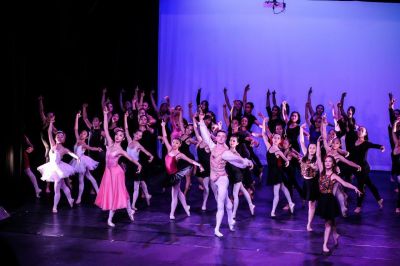 Uyu Hiromoto and Oscar Ward leading the young Malaysian dancers in the showcase performance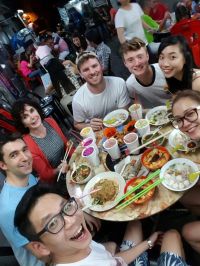 The Ballet West team enjoying street food Penang style: Jonathan Barton, Deputy Principal; Gillian Barton, Principal; Martin Fenton, Oscar Ward and Uyu Hiromoto.

Watch the Malaysian Tour Video
Dancers are Jonathan, Martin, Uyu and Oscar from BW and Audrey, one of our DAI partners.
Congratulations!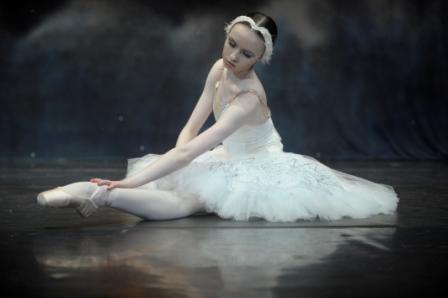 Congratulations to 2015 graduate Natasha Watson who has recently performed with English National Ballet in their production of Swan Lake in the Royal Albert Hall!!! Everyone at Ballet West is very proud!

Congratulations!
Congratulations to 2014 graduate Andrew McFarlane who has also recently taken up his second contract with ENB. Andrew has been working professionally for the past year and has already danced with ENB, LBC and Cork City Ballet!

- Natasha Watson was awarded the Royal Academy of Dance Solo Seal award. Natasha was the only candidate from the UK chosen to participate in last year's prestigious Prix de Lausanne. In 2013, Natasha was awarded the bronze medal at the Genée International Ballet Competition. Following her success at this prestigious competition, Natasha  danced with Scottish Ballet on their tour of Hansel and Gretel on a student contract. Natasha has now returned to continue her studies at Ballet West.
- Isabella Swietlicki won a Bronze medal at the Genee International Ballet Competition in September 2014. In 2012, Isabella won the prestigious Molly Lake Award for the 'Best British Young Dance of the Year'
- In the summer of 2014, current student Isaac Bowry was chosen to be part of the Matthew Bourne production, Lord of the Flies. He played Michael in the Glasgow shows and danced alongside the company dancers.